Begin planning now:
NAFOW (North American Festival of Wales)

will be held in

Milwaukee

August 29-September 1, 2019
Each year the 

Welsh Gymanfa Ganu Association  of Wisconsin (WGGAW)

sponsors or helps to support events, especially the cymanfaoedd canu held in Wisconsin and beyond. Below is the list of coming events as well as recent past events.

WGGAW COMING EVENTS:
  
  Attention:  Historic book about the Oshkosh settlement is now available. 
See poster below for details:
2018
May 4 ,5 , and 6:  Welsh Weekend for Everyone (Penwythnos Cymreig i Bawb
) with events to be held at First Congregational church, United church of Christ, 1405 S. Milwaukee St., Plymouth, WI 53073  (except as noted)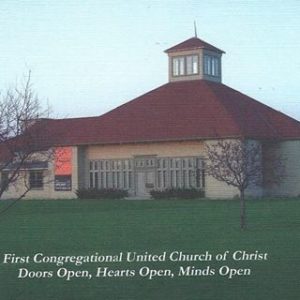 Preliminary Weekend Schedule:  more details will follow as arrangements are  confirmed
Recommended hotel accommodations:   Baymont Inn & Suites, 678 Walton Drive, Plymouth, Wisconsin 53073
May 4:  Pub night singing and socializing at 52 Stafford, Plymouth
May 5:  Afternoon and evening program of workshops, te bach, supper, noson lawen including local musical groups and eisteddfod awards at First Congregational Church, Plymouth
May 6, 2018  State Gymanfa Ganu  , 2:30 p.m. at First Congregational Church,  Plymouth, WI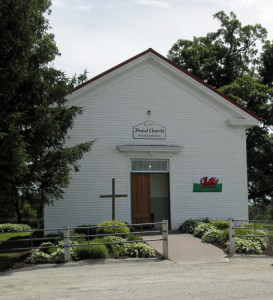 ---
June 10, 2018 – 2:30 Cymanfa Ganu at Peniel Presbyterian Church, Rewey WI  1449 Peniel Road, Mineral Point, WI 53565.  Director:   This is an old, quaint Welsh chapel in a beautiful setting.   Directions:  Take Hwy 151 southwest past Mineral Point to Cty A ( exit to the left from Hwy 151). Follow Cty A west to Jones Branch Road. Turn left and proceed to Peniel Road. Turn right onto Peniel Road.  Chapel is about 1 mile. Chapel is fully accessible.  Te bach follows the singing session. 
WGGAW Board meeting follows the te bach.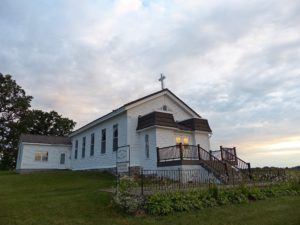 (Photo by Phillip White)
August 2018
Peniel/ Pickett  96th Annual Gymanfa Ganu at 2:30 PM   Te bach follows the singing session.
GPS location of (and standard directions to) the chapel:  W9644 Zoar Road, Oshkosh , WI  54904 (7 miles north of Rosendale on Hwy 26 then 0.5 mile west on County Hwy FF)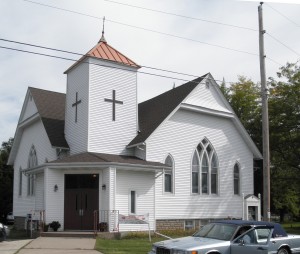 September, 2018  Gymanfa Ganu at 2:30 p.m. at Wild Rose Presbyterian Church, 501 Jackson St., Wild Rose, WI.    Te bach will follow the singing session.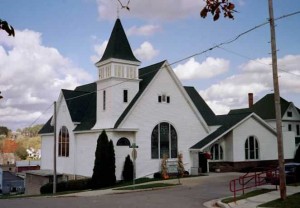 October 13, 2018, Cambria, WI.  74th  Annual Gymanfa Ganu at Cambria First Presbyterian Church, corner of Florence and Towyn streets (121 West Florence St.). Sessions at 2:30 and 6:00 p.m. with supper served between sessions.  Church is fully accessible. 
For further information contact Mary Williams-Norton at williamsnorton1858@centurytel.net