Peniel Welsh Chapel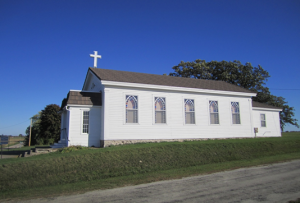 Again this year Saturday events are being held  at Peniel Welsh Chapel in the Town of Eldorado.     Proceeds benefit community outreach programs and Peniel Chapel restoration.  More details about the restoration project are given at the end of the event schedule.    Participants were encouraged to come in costume to the themed events.  For additional information, please contact   Rev. Tom White, 920-922-9424 or  tjwhite65@charter.net .

Nore:  If you enjoyed the gymanfa ganu at Peniel and would like to attend more such gatherings, go to http://wggaw.org  to see the schedule of cymanfaoedd canu for 2018.

2018 Saturday  Coming Events:
Peniel Events at Peniel Chapel
GPS location:  W9644 Zoar Road, Oshkosh WI, 54904  (When using MapQuest you may need to specify W9644 Zoar Road, Pickett, WI, 54964 to obtain an accurate map)  The chapel is located 7 miles north of Rosendale, one mile west of Highway 26 on CTH FF (Zoar Road).
There will be a free-will offering taken at each event.  Refreshments will be served following each event.
Saturday,  May 12, at 6:00 p.m.:  The Central Wisconsin Christian New Generation singers from Waupun
These Christian High School students bring a beautiful selection of contemporary and traditional musical presentations.
Saturday, June 9, at 6:00 p.m.:  The Fond du Lac Women's Chorus
This is an evening of music presented by the second oldest musical group in Fond du Lac.  This group always brings a time of beautiful music  with some  sideline entertainment under the direction of Kris Bartelt.
Saturday, June 23, at 6:00 p.m.: Larry Conrad will lead us in an inspirational time of singing traditional and gospel hymns.

Saturday, July 21, at 6:00 p.m.:  We will again have the pleasure of  experiencing Cowboy Church under the leadership of Joe Corbin as we listen to and sing old gospel songs in a cowboy setting.  People are encouraged to dress cowboy style.
Saturday, August 4, at 6:00 p.m.:  The POPS blue grass group will again lead us in a time of entertainment and enjoyment of blue grass music from Prince of Peace Lutheran Church in Appleton.
Peniel Weekend
Saturday, August 25, at 6:00 p.m.:  The Peniel Quartet will present an evening of men's quartet music including classical, gospel, hymns, and contemporary music.  Quartet members are Devin Scherck, Joshua Giese, Christopher Guy, and Tom White.  Pianist will be Sarah Conrad.
Sunday, August 26, The 96th Annual Gymanfa Ganu at Peniel Chapel at 2:30 p.m.  Directors will be the sister dual, Marilyn Schrader and Ann Lemmenes.  Special music is also planned.  Reed organist will be Tom White and pianist will be Sarah Conrad.
 Saturday, September 15, at 6:00 p.m.:  Peniel Wrap Up Talent Night with Steve Schultz, the Kallup Family, and other talent presentations.
If anyone is interested in camping near Peniel Chapel, here is information about a nearby campground:
Circle R Campground
1185 Old Knapp Rd.
Oshkosh, WI 54902
Phone (920)235-8909    URL:  http://www.circle-r-camp.com/
email: info@circle-r-camp.com 
[
Pictures from previous year events
June 17,  2017 Prince of Peace Church  (Appleton) Spirit Bluegrass Performance
  Pictures from other past events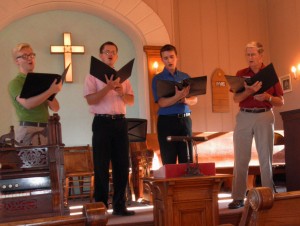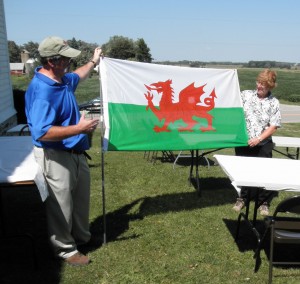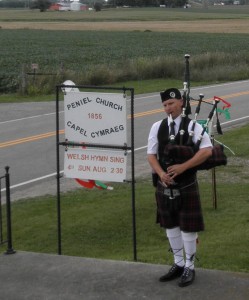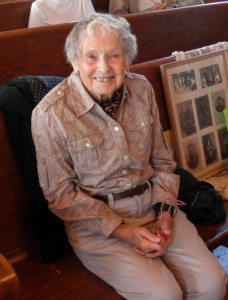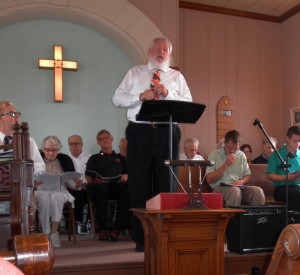 Top to bottom:  Cemetery walk at Bethesda Church, Peniel Quartet,  Gregg Owens flag presentation, Jason Roberts, bagpiper, Mary Davies Kinyon, participant in all 93 cymnanfaoedd canu at Peniel Chapel (!!),  ad  Rev. Joseph Corbin leading 93rd Gymanfa Ganu. 
Wild West Day, May 24, 2014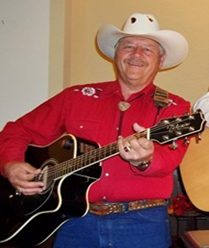 Monty Berger, lead guitar and singer, Cowboy Church Games, wagon rides, Chuck Wagon meal, service by Cowboy Church in Peniel Chapel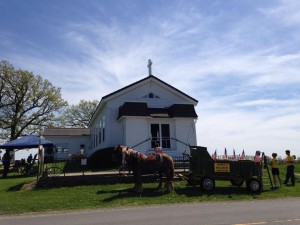 Wagon Rides
                                       (photos by Carolee Schultz) .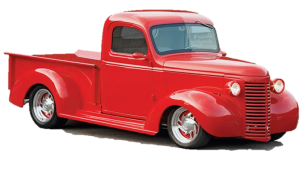 Vintage Auto Show  June 28, 2014 Auto show  beginning at 12:00 p.m.,   Classes:  Pre 1920;  1920-1929;  1930-1939;  1940-1949 Prizes:  Each Class, Oldest, Best in Show, Best Modified, Longest Hauler, Best Costume Awards and Meal ($8 donation suggested) at 4:00 p.m., Service at 5:00 p.m.  with worship by CHOSEN at Peniel Chapel.
July 26, 2014    Ice Cream Social 
 Meal complete with ice cream and lots of toppings  at 4:00 p.m., ($8.00 donation suggested).  Peniel Chapel antiques were offered for sale.  Service at 5:00 p.m. led by Peter Fashun and Steve Schulz.
August 23-24,   Welsh Days Saturday, August 23:  2:00 p.m.: displays, food, and music; Zoar Cemetery Walk at 3:00 p.m.   Meal ($8 donation suggested) at 4:00 p.m., Service at 5:00 p.m.  with worship by The Peniel Quartet at Peniel Chapel. Sunday, August 24:  92nd Peniel/Pickett Gymanfa Ganu 2:30 p.m. at Peniel Chapel Director: Rev. Joseph Corbin;  Organist Rev. Thomas White; Pianist:  Sarah Conrad Te Bach followed the service.
        Peniel Quartet                                 Director Rev. Joe Corbin               Peniel  Chapel's 92nd Gymanfa Ganu 
(Photos by Michael Cooney)       See also videos created by Tom Guy on YouTube at https://www.youtube.com/playlist?list=PLXIdZfGpfWCQ-qmxXnoqUA9mZC0g-XQFk
Fond du Lac Women's Chorus
September 27  Fall Fest and Harvest Meal
  Meal  ($8 donation suggested) at 4:00 p.m., Service at 5:00 p.m.  with worship and concert by The Fond du Lac Women's Chorus at Peniel Chapel.  

.